Tuesday, October 20, 2020 - 2:45pm

to

Thursday, October 22, 2020 - 3:45pm
Online Event Location: https://www.eventbrite.com/e/womens-summit-tickets-120051486227?aff=erellivmlt
Hear from successful women, learn what it takes to be an effective leader and be inspired to take action for your career.
About this Event
The 2020 Women's Summit is a marquee virtual event taking place October 20-22, 2020 and is presented in partnership by the UT Dallas Institute for Innovation and Entrepreneurship, the Jindal School of Management Career Management Center and the Blackstone LaunchPad & Techstars.
These events will encourage women to chart their own course in business, wherever they may be.
Join us to foster innovation, support aspiring entrepreneurs and inspire the next leaders in business.
The first 200 attendees will receive a copy of Kara Goldin's book, Undaunted: Overcoming Doubts and Doubters.
KEYNOTE
Founding Hint and Being Undaunted
Kara Goldin, Founder and CEO, Hint Inc.
October 20, 2020
12:30 - 1:30 PM
FOUNDERS' STORIES AND AMA
Sana Saleh, Founder, Lala Hijabs
Mandy Price, CEO and Co-founder, Kanarys Inc.
October 21, 2020
Noon - 1:30 PM
KEYNOTE
October 22, 2020
Noon - 1:30 PM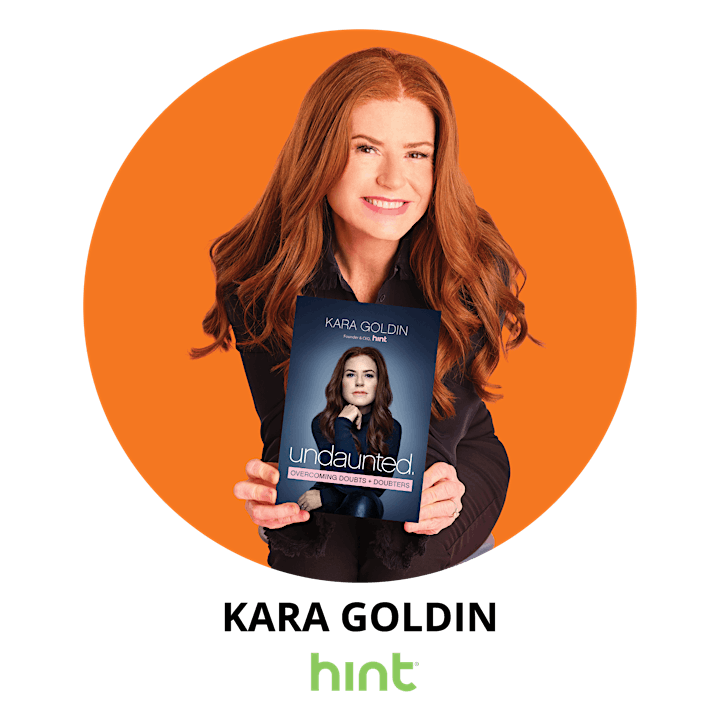 Kara Goldin is the founder and CEO of Hint, Inc., best known for its award-winning Hint® water, the leading unsweetened flavored water.She has received numerous accolades, including being named EY Entrepreneur of the Year 2017 Northern California, one of InStyle's 2019 Badass 50, Fast Company's Most Creative People in Business, WWD Beauty Inc.'s Feel Good Force and Fortune's Most Powerful Women Entrepreneurs. The Huffington Post listed her as one of six disruptors in business, alongside Steve Jobs and Mark Zuckerberg.
Previously, Kara was VP of shopping and e-commerce at America Online, where she helped lead the growth of its shopping and e-commerce business to over a $1 billion in revenue.She is an active speaker and writer and in 2017, she launched Unstoppable with Kara Goldin, a podcast in which she interviews founders, entrepreneurs and disruptors across various industries. Kara's first book, Undaunted: Overcoming Doubts and Doubters, published by Harper Leadership, will be released in October 2020.
Kara lives in the Bay Area with her family. Please follow Kara on her website at www.karagoldin.com and on all social channels @KaraGoldin.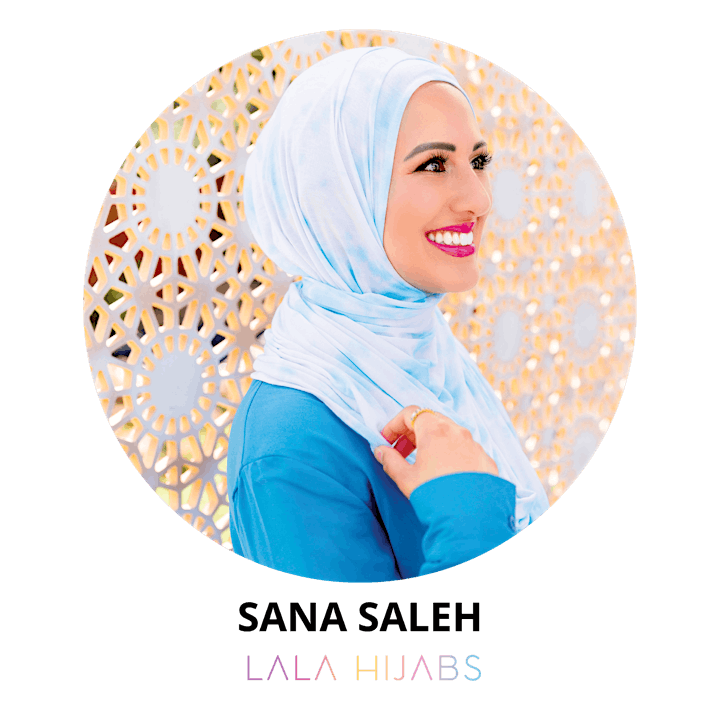 Sana Saleh is a wife and mother of two. She lives in Toronto, Canada. She owns two businesses and started her entrepreneurial journey after she had her first child at age 25 years old. She has an audience of half of a million followers now, globally and is expanding her businesses each day. Her vision is to bring empowerment and confidence to women and families all around the world.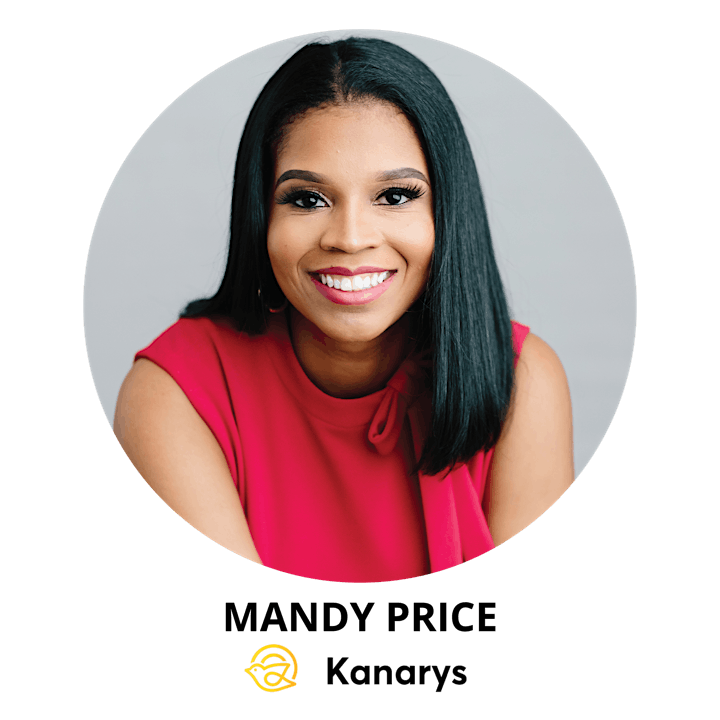 Mandy Price (she/her/hers) is an advocate for diversity, equity and inclusion (DEI) as the CEO and co-founder of Kanarys Inc. Kanarys is an online platform for individual contributors to anonymously rate, review and submit surveys on diversity and inclusion at their current and former employers. Data from submissions is analyzed through artificial intelligence and natural language processing, allowing partner companies to better understand the challenges and opportunities facing them and to build a more inclusive workplace culture. Kanarys has been covered by Forbes, CNBC, AfroTech, Business Insider and HR.com, and was recently selected to join the Google for Startups Accelerator: Black Founders class.
Mandy's interest in DEI began early in her career when she helped create the division of diversity and community engagement at The University of Texas as an undergrad. She then held the role of outreach editor of the Harvard Civil Rights-Civil Liberties Law Review. In her previous legal career, she served on the Women's Task Force at Barnes & Thornburg, and the board of directors of the Texas Civil Rights Project and as a member of the Diversity Committee at Weil, Gotshal & Manges LLP. She is a former president of the J.L. Turner Legal Association, the African-American Bar Association of Dallas. In 2017, Mandy received the "40 Under 40 Nation's Best Advocates" award from the National Bar Association and was selected as a "Best Lawyer in Dallas" by D Magazine.
Mandy earned her Juris Doctorate from Harvard Law School and a Bachelor of Business Administration degree from The University of Texas at Austin. She resides in Dallas, Texas, with her husband and two children.
Thank you to our sponsors!