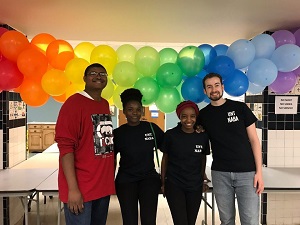 UNT's National Association of Black Accountants (NABA) chapter was recognized with the 2019 NABA Student Chapter Award.

UNT's chapter is made up of roughly 50 high-achieving students majoring primarily in either accounting or finance. As a member, students prepare for experiences with public firms and companies in a variety of industries, while also building valuable relationships with industry professionals and each other.

More recently, a mentoring program was developed for UNT's chapter, to help guide new members through their academic and professional careers.

"The NABA students' most important quality is that they help each other out as part of the NABA community… Their motto is 'lifting as we climb,' which is particularly appropriate as we see them support each other—not only peer-to-peer, but also as older students mentor younger students," said Allison McLeod, UNT NABA academic advisor.

The organization's award will be presented during NABA's 2019 Celebration of Scholars Luncheon on June 21 in Las Vegas.