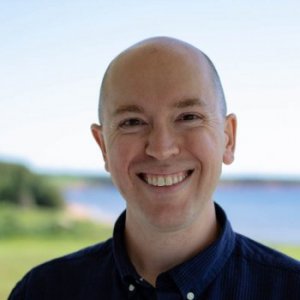 Sport Entertainment Management (SEM) MBA candidate, Roderick Henderson, brought home first place in Baylor's inaugural S3/SAP Tickets Insightathon competition this past January.

Participation was a requirement for Dr. Bob Heere's Corporate Partnerships in the Sport Entertainment Industry course, but Henderson was nonetheless "intrigued by the challenge and eager to participate."

The competition served as a sports data analytics challenge, where students were given just four hours to investigate two datasets and uncover meaningful conclusions. Using SAP Analytics Cloud, and other platforms of their choice, 60 participating students visualized their findings and presented individually to a panel of judges through four elimination rounds.

"The data sets included website traffic and a sample of historical ticket purchase info for an unknown professional sports team—real-world data," explained Henderson.

Competing against individuals from Southern Methodist University, Texas Christian University, Texas A&M and Baylor, Henderson and his UNT SEM classmates represented the Mean Green well.


"Our cohort from UNT had an extremely strong showing: half of our group made it to the semi-finals, resulting in six of the 10 semi-finalists in the graduate category were from UNT. Besides the two finalists in first and second place, scores were aggregated from the earlier elimination rounds to pick a third-place winner, and I'm proud to congratulate my colleague Mikaela Handler from UNT for earning third overall in the graduate category," said Henderson.


Henderson's first-place finish earned him a Baylor Lady Bear trophy, Vivid Seats ticket credits and a trip to New York City, where he anticipates participating in sports industry networking and attending professional sports games, including meeting the NBA's analytics team at the league headquarters of the National Basketball Association.


"I must thank Professor Neil Wilner for introducing me to Tableau in his Accounting for Management class last semester… just a few months later, I found myself using Tableau visualizations as part of my winning presentation at the Baylor competition," said Henderson. "In fact, I so enjoyed my time using Tableau in the accounting course that I enrolled this semester in UNT's Data Visualization for Analytics course, in which I'm gaining important foundational knowledge in visualization design not just to refine my Tableau skills but also to easily adapt to new tools like SAP Analytics Cloud. There's still a lot for me to learn, and I'm excited about the journey ahead given the growing importance of data analytics and visualization across so many industries," said Henderson.

Henderson is expected to graduate in December 2020 and has a goal of securing a full-time role in the Sport Entertainment industry starting May 2020.