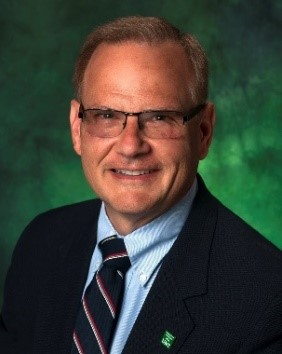 In recognition of over 30 years of service to the Decision Sciences Institute Dr. Victor R. Prybutok is the recipient of the 2020 Distinguished Service Award, Southwest Region. He has been a member of the Southwest Decision Sciences Institute (SWDSI) since 1991 and was a member of Northeast DSI prior to joining SWDSI.
Dr. Prybutok is a Regents Professor of Decision Sciences at the UNT G. Brint Ryan College of Business. He is also the vice provost for graduate education, and dean of the Toulouse Graduate School at UNT. He served as the Director of the Center for Quality and Productivity in the Ryan College of Business at UNT from 1991 through 2008. Dr. Prybutok is an American Society for Quality certified quality engineer, certified quality auditor, certified manager of quality / organizational excellence, and an American Statistical Association accredited professional statistician (PSTAT®). From 2013 it 2019, he was the SWDSI vice president - student liaison, chair of the student track and doctoral student consortium. In addition to serving as a SWDSI officer, he was chair of the SWDSI Conference Best Student Paper Committee and co-chair of the SWDSI Quantitative Methods, Quality, and Analytics Track. His national level service includes judge for the Decision Sciences Institute 2012 Elwood Buffa Dissertation Award and Doctoral Student Affairs Committee. He has been a panelist, presenter and co-presenter more than 70 times at SWDSI and more than 150 times at DSI national.
Dr. Prybutok has authored over 200 journal articles, more than 300 conference presentations / proceedings, and several book chapters. Among those publications he has two articles in Decision Sciences and two in the Decision Sciences Journal of Innovative Education. He also serves on the editorial advisory board of Quality Management Journal and the editorial board of the International Journal of Services and Standards. He received the FBD and SWDSI Outstanding Educator Award in 2015, the American Society for Quality Gryna Award in 2017 for a co-authored article in Quality Management Journal, and the 2018 Decision Sciences Institute Lifetime Distinguished Educator Award.