A team of five UNT accounting students took home first place at the 2021 Information Systems Audit and Control Association (ISACA) Case Competition.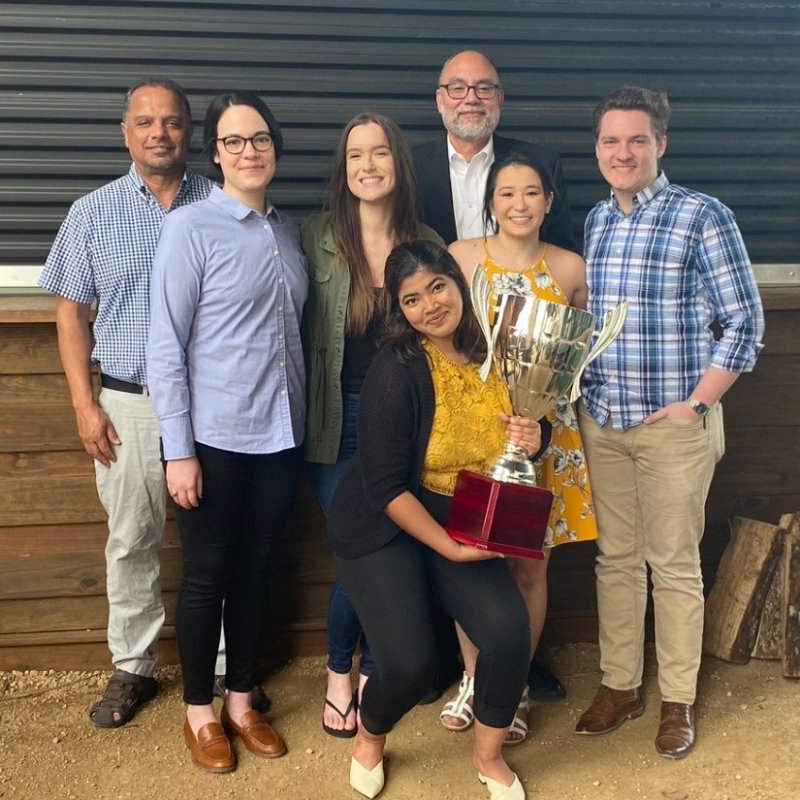 In addition to a sizable gold trophy, team members Fariha Ahmed, Mackenzie Compton, Lauren Eaton, Arthur Hatch and Dalicia Savoie also brought home $6,000 in hard earned prize money.
The competition challenged teams from across North Texas to act as consultants for a health care payer company — evaluating its cybersecurity framework and IT infrastructure.
"We spent extensive time researching cybersecurity as it related to our 'client's' industry before delving into more specific areas of research. This allowed us a relevant knowledge base from which we could brainstorm ideas," explained senior accounting major Dalicia Savoie.
Meeting virtually each week to brainstorm ideas and develop solutions, the team learned how to be flexible — both with their ideas and with their time.
"The most challenging part was collaborating virtually," said senior accounting major and team lead Fariha Ahmed. "However, we had a very strong team and we were able to execute our work seamlessly."
"I personally learned a lot about looking at a company's infrastructure, and identifying weakness and strengths... This was a huge learning experience from which I grew both professionally and interpersonally," continued Ahmed.
The team overwhelmingly credited their success to Dr. Jose Lineros and his IT Audit course. "Professor Jose Lineros was an asset to all of us, and his guidance was paramount in our success," said Ahmed.