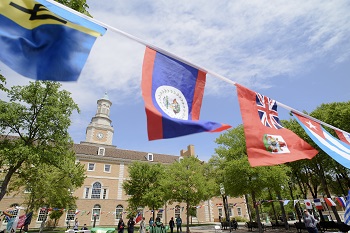 The University of North Texas has once again been recognized for its efforts in diversity and inclusion.

The University ranked among the top 40 universities for the number of diverse doctoral graduates, according to Diverse Issues in Higher Education. The 2020 rankings, released earlier this year, showcased UNT as number thirty-nine on the list.

In Diverse Issues in Higher Education's rankings by discipline, the Ryan College of Business came in at number one, and received sixth place for Hispanic graduates and ninth place for diverse graduates in undergraduate business programs.