CARDRATINGS.COM PUBLISHES REPORT ON BEST STUDENT CREDIT CARDS
Original article by Jennifer Doss, CardRatings Editor / September 20, 2021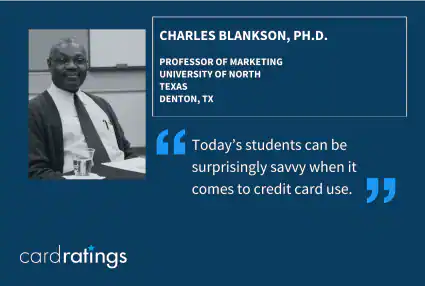 In a recent interview with CardRatings.com, Charles Blankson, Ph.D., professor of marketing at the University of North Texas, shares his understanding of how sophisticated many of today's students are when it comes to credit card use.
Professor Blankson observes that students appreciate four primary things when choosing a credit card:
​​​​​​​

Convenience at point of purchase

The ability to build a positive credit history

Rewards and incentives offered by card issuers

Strong customer service
In the published report, professor Blankson elaborates on the above factors and the article discusses what students should look for when choosing a new credit card. ​​​​​​​
READ THE FULL ARTICLE HERE: What is the Best Credit Card for Students?