Donna
Lohr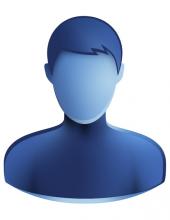 Biography:
Dr. Lohr is a Lecturer in the Department of Information Technology and Decision Sciences (ITDS) at the G. Brint Ryan College of Business in the University of North Texas. Dr. Lohr earned an Ed.D. in Curriculum and Instruction in 2010, a M.S. in Computer Science/Software Engineering in 1996, and a B.S. in Computer Information Systems in 1995 from the University of West Florida. She spent 15 years working with several Naval Commands. While working for the Navy, Dr. Lohr was trained as a Black Belt in Lean Six Sigma (LSS), from the Naval Seas Systems Lean Six Sigma College at Suffolk, Virginia in 2007. In 2005, Dr. received her certification from the Carnegie Mellon University (CMU), Software Engineering Institute (SEI) in Capability Maturity Model Integration (CMMI). CMMI included the following courses of Introduction to Capability Maturity Model Integration, Intermediate Concepts of Capability Maturity Model, High Maturity with Statistics, and Mastering Process Improvements.
Dr. Lohr teaches undergraduate and graduate course in Information Technology at the University of North Texas. These courses identify how information technology impacts organizations, individuals and society and differentiate the steps of system development. Dr. Lohr has teaches graduate course in software engineering process improvement and the computer science project/capstone course at the University of West Florida. Both courses examine concepts and methods related to performing process improvement for improving the quality of software systems development and maintained within organizations.
Dr. Lohr's research interests are in the area of software engineering, Lean Six Sigma, business process improvement, and information security.