Gloria
Sapounova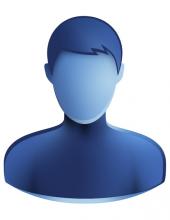 Biography:
Gloria Sapounova is a second year Ph.D. student at the University of North Texas.
Gloria has over 15 years of work experience in public and corporate accounting. She worked as a public accountant for a regional CPA firm in Boston metro area, as a senior internal auditor for global manufacturing companies, such as Rexnord, Coldwater Creek and Nike, and as an internal auditor for a municipal government in Arizona. Immediately prior to starting her doctorate studies, Gloria worked as the director of internal audit for a college district in the State of Washington. Gloria also taught accounting and finance classes at Whitworth University in Spokane, WA.
Gloria holds a CPA license (from the State of Wisconsin), a CIA – Certified Internal Auditor and a CISA – Certified Information Systems Auditor certifications. Gloria earned a Bachelor of Arts in Business Administration and a Master of Science in International Economics degrees from the European Humanities University in Minsk, Belarus, and a Bachelor of Arts degree in Accounting from Lakeland University in Sheboygan, Wisconsin.
Gloria is an AICPA Accounting Doctoral Scholar and is interested in audit research using primarily experimental and behavioral methodologies.
In her spare time, Gloria enjoys playing and exercising with her Siberian Husky Laska. Gloria also likes outdoor activities, traveling, reading, crafts, experimenting with baking and soap making, and spending time with family and friends. 
Academic Interests:
Audit, AIS