Russell
Torres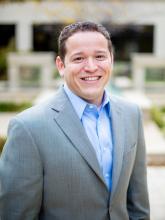 Biography:
Dr. Russell Torres is an Assistant Professor of Business Analytics in the department of Information Technology and Decision Sciences at the University of North Texas.  Dr. Torres holds a Bachelor's of Science in Bio-Environmental Science and a Master's of Science in Management Information Systems from Texas A&M University, and a Ph.D. in Business Computer Information Systems from the University of North Texas.
Dr. Torres has provided undergraduate and graduate instruction on a wide range of topics including business analytics, business intelligence, business statistics, database technologies, business process management, and IT systems development.
Prior to his academic appointment, Dr. Torres was a technology consultant at Accenture for 14 years, where he advised clients on issues related to the design, development, delivery, and integration of custom IT systems.
 
Academic Interests:
Dr. Torres' current research interests include identifying factors related to the success of business analytics initiatives and assessing the impact of such initiatives on organizational decision making.  In addition, Dr. Torres is a member of the Society for Information Management (SIM) IT Trends research team, which conducts the longest running and most comprehensive survey of senior IT professionals available.  His research is featured in academic journals such as the Journal of Computer Information Systems, Business Process Management Journal, Computers in Human Behavior, and Management Information Systems Quarterly Executive.  Dr. Torres is also a co-author of A Survey of Core Research in Information Systems.