Terry
Briggs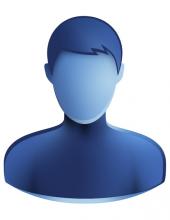 Vice President of Distribution
Biography:
Terry Briggs is the Vice President of Distribution for Williamson-Dickie Mfg. Co. He is responsible for a network of four distribution centers in North America fulfilling customer orders and shipping to over thirty countries. Terry has over 22 years of experience in the logistics industry holding various positions throughout his career at Tecnol Medical Products, Kimberly- Clark, and Williamson-Dickie Mfg. Co.
He has spent 17 years at Williamson-Dickie Mfg. Co in leadership roles focusing on inventory control, distribution operations leadership, distribution network design, and omni-channel fulfillment. His Distribution Team is fully committed to logistics as an essential component of sell side operations and the customer experience.
Terry grew up in Fort Worth, TX. He attended the University of North Texas graduating in 1991 with a BS and MS in Accounting. He and his wife are still happily married after 22 years and he is the proud father of three children.