The College of Business Distinguished Speaker Series provides students and faculty with an opportunity to learn from prominent executives and leaders in the business community.
Each month during the semester, a different speaker is brought to campus to offer new perspectives and first-hand information about the complexities of the business world. Past topics have included successful management styles, possible career paths, critical industry-related issues, and qualities conducive to successful business leadership.
These lectures enhance the educational experience of students in the College of Business, while inspiring them to seek new ways to meet the challenges of tomorrow.
Click here for a list of previous speakers.
Jim McIngvale
Owner and Operator, Gallery Furniture
Thursday, October 25th - 11:00am
UNT GATEWAY CENTER, ROOM 35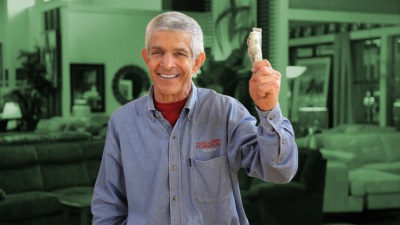 Jim McIngvale "Mattress Mack" attended the University of North Texas from 1972 through 1974 and currently serves as the owner and operator of the Gallery Furniture retail chain, based in Houston. Established in 1981, Gallery Furniture has been consistently ranked in Furniture Today's Top 100 Furniture Retailers and currently ranks as the Sales-per-Square-Foot leader for independent retailers in the United States. In addition to running a successful furniture store chain, McIngvale is also well known for his vast philanthropic work in the community, including his recent efforts to help those impacted by Hurricane Harvey.