The Doctor of Business Administration (DBA) is the newest degree offered by the G. Brint Ryan College of Business, University of North Texas. This degree is designed for executives and managers who wish to enhance their knowledge and expertise within a research-driven framework.
This hybrid program can be completed in three years while working full-time. Classes meet on weekends, four times each semester.
The DBA program opens diverse career options for executives and managers where graduates can:
Become thought leaders in their fields.
Advance in their current industry as consultants.
Lead new entrepreneurial ventures.
Join academia as business school faculty.
Use advanced research skills to analyze business problems within their current positions.
Immersing candidates in sound theory and industry focused research problems will enable them to stand out in their field. The DBA degree will help business professionals become future thought leaders in their industry, as well as in academia.
- Associate Dean for Academic Affairs
Dr. Audhesh Paswan
About the program
The DBA degree at UNT is a practitioner-oriented program, anchored in industry-focused research problems.
Students leverage business experience to enhance understanding of theoretical concepts, while developing new knowledge through scholarly research on topics anchored in business practice.
The program consists of 48 credit hours that can be completed in three years. Click here to see the current program schedule and courses/seminars.
Small classes led by expert instructors will meet in person on four weekends each semester, enhanced by online activities and enrichment.
The program is designed to allow students the flexibility to work while earning a doctorate.
The program is offered at Frisco Landing, a state of the art facility at UNT's Frisco campus.
Students start in the Fall term every year and progress through the program in a cohort format (i.e. all students starting in a particular Fall term will take all classes together as they move through the program).
4
weekends
in-person
meetings/
semester
Why the UNT DBA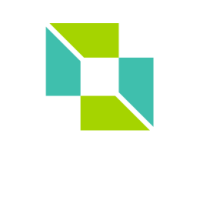 The G. Brint Ryan College of Business at UNT provides an AACSB-accredited degree within a Carnegie Tier-1 research institution.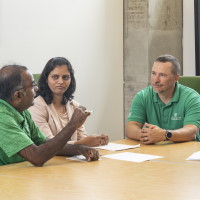 Our award-winning faculty have deep knowledge and expertise in business disciplines informed by extensive research, and significant and relevant industry experience.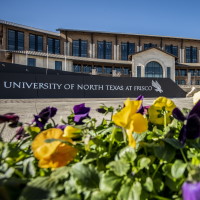 The program is hosted at UNT's newest state-of-the-art facility in Frisco, Texas—perfectly situated to allow academia and industry to connect on new levels.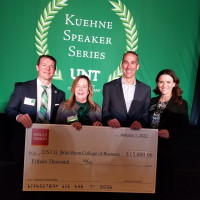 Surrounded by dozens of corporate headquarters within the country's fourth-largest metropolitan area, the DBA builds on UNT's strong and influential corporate partnerships for added value and opportunities.
FEATURED PROGRAM FACULTY
DR. TONY GERTH
CLINICAL PROFESSOR
Dr. Tony Gerth is a Clinical Professor with the G. Brint Ryan College of Business, teaching information systems management courses. He is also Principal of ABG Executive Advisors, LLC, a CIO leadership coaching and education firm. Previously, he taught at the Indiana University Kelley School of Business where he was awarded the MSIS Outstanding Faculty award 9 times in eleven years. He also received an MBA Teaching Excellence Award.
Gerth had over 25 years of experience in technology consulting prior to his academic career. He was a partner in three global consulting practices for Deloitte, EDS and Infosys Consulting, as well as a leader in business systems with the Timken Company. His global experience consists of serving clients in twenty countries and being posted in London.
The total cost per Semester Credit Hour (SCH) is approximately $2,375*. Students can visit UNT's Tuition Estimator Tool to see the cost for
9-hours
and
3-hours
to get details of tuition and fees. In addition to the estimated tuition and fees students will be charged a $1,750 per SCH program fee. The overall approximate cost for the Doctor of Business Administration is $114,000*.
*subject to change
The DBA program is intended for executives and managers with a master's degree and at least seven years of work experience.
Students can apply any time before the Fall semester. Please allow for reasonable time for application and admission processing.
Mailing Address (P.O. Box)
University of North Texas
G. Brint Ryan College of Business
DBA Program
1155 Union Circle #311160
Denton, Texas 76203-5017 USA
Physical Address (Street)
G. Brint Ryan College of Business
Business Leadership Building, Room 201
1307 West Highland Street
Denton, Texas 76201 USA
Email Address
DBACOBA@unt.edu