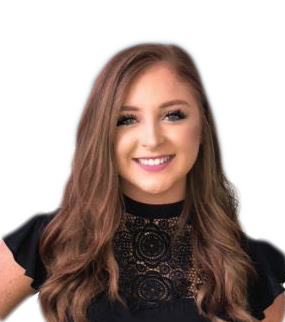 The Apartment Association of Greater Dallas (AAGD) named Brooklin Housden, BA '19, Leasing Agent of the Year during its annual Saphire Awards ceremony.

AAGD is the second-largest local apartment association in the country, representing more than 1,000 companies. Competing against thousands of other leasing agents in the Dallas-Fort Worth region, Housden is already making a name of herself in the industry—and she attributes most of her success to the education she earned at the G. Brint Ryan College of Business.

"The Ryan College of Business really helped me become who I am in my profession. The courses were very applicable to all areas, and I use everything, for the most part, in my day to day work. Whether it be learning effective communication, learning Office programs, basics of accounting, finance, law and real estate I use all of it," said Housden.

"The Real Estate Program in particular is where I gained most of my education. The program really focuses on very hands-on material rather than learning from a textbook. For real estate, yes material and such found in books can be helpful, but I really believe that in this industry you must learn how to network, communicate, and learn hands-on in real world situations. The abundance of opportunities the program provided (career fairs, sponsored events and networking opportunities) helped me gain confidence and network with industry professionals that I can reach out and do business with still today."

Housden was initially inspired to pursue a career in real estate after taking an early morning introductory course with Professor John Baen as a freshman. Baen's high energy lectures and wealth of knowledge had Housden hooked from day one.

"As soon as he started the lecture, I was immediately intrigued… I was so eager to learn from the best."

The information she learned from Baen, coupled with the well-rounded education from the college, molded her real estate intel and prepared her to be one of the best in the industry.

"I loved my experience at UNT and will forever cherish the memories made there."